METALOUMIN, a leading provider of photovoltaic mounting solutions, proudly participated in Intersolar Europe 2023, in Munich, Germany. The event, held from June 14 to 16, 2023, brought together leading professionals from around the world to discuss the latest developments and trends in the solar energy sector.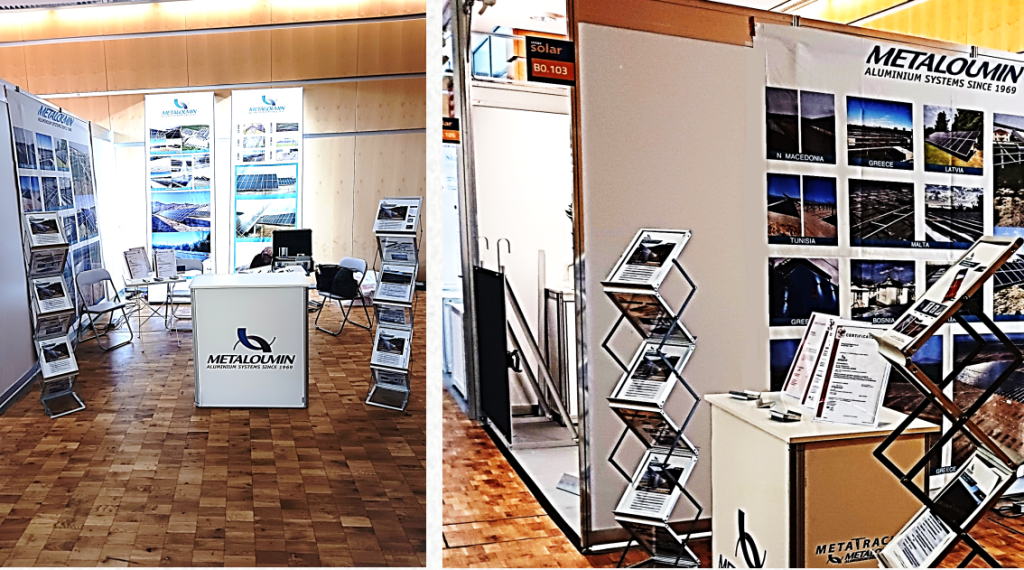 METALOUMIN Presents International Projects at Intersolar 2023
Intersolar Europe, the leading exhibition of the solar industry, was a unique platform for METALUMIN and the presentation of the company's extensive portfolio of international projects in more than 26 countries. As an integral part of "The smarter E Europe" event, the exhibition served as a bridge to connect solar businesses, promote collaboration and create new partnerships.

Occupying an area of more than 180,000 square meters, Intersolar Europe attracted over 85,000 visitors, including project developers, designers, EPC contractors, installers, integrated systems, manufacturers, suppliers, distributors, energy consultants, public energy services, investors, energy analysts and architects.

The diverse visitor presence created a dynamic environment for knowledge sharing, networking, and exploring the full potential of the solar industry.

On this unique platform, METALOUMIN presented its extensive product range of photovoltaic support systems. Through a comprehensive exhibition of printed material, visitors were introduced to the company's innovative solutions, designed to optimize solar projects and maximize energy efficiency. The products presented, exemplified METALOUMIN's commitment to innovation, sustainability and reliability.

The exhibition provided the opportunity for METALOUMIN to participate in the program of meetings, which provided valuable information on markets, technological developments and financing strategies for photovoltaic projects. Company representatives participated in the events, sharing and exchanging know-how and ideas with professionals and stakeholders from all over the world.